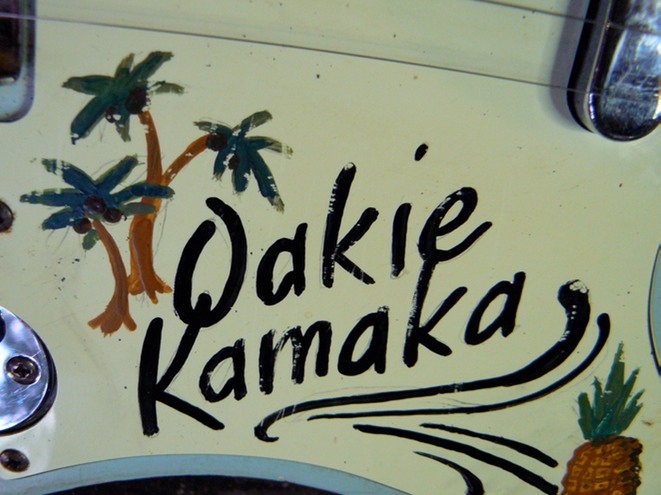 Oakie (pronounced Oh-ah-kee-eh) Kamaka (September 13, 1930 – September 9, 1996) is an obscure legend among musicians in Hawaii--the "Man Who Brought Twang To Waikiki"...
No relation to the famous uke-building Kamaka family, he lived his whole life in the small village of Ho'ohalike, where he farmed taro root and gave guitar and ukulele lessons to the children of the village.  
He was famous for being able to play the uke with his feet, forming chords with the help of his extraordinarily long second toe on each foot...
He played the hotels of Waikiki during the late 40's-60s, billed as "Oakie Kamaka and Sons of Twang", and is credited with introducing the Fender guitar to Hawaii in late 1949 after meeting Leo Fender--who was on a Matson cruise--at the Royal Hawaiian Hotel.  
Leo insisted that Oakie give up the Kingston he was well-known for playing at the time, and sent him a Broadcaster when he returned to the mainland.
Oakie was famous for playing Fender Telecaster-style guitars from then on, and his sound--coupled with a Fender 3-10 Bandmaster amp--become iconic.
Famously, no recordings exist of Oakie, as he had a morbid fear of microphones, and the germs that they might carry.  Even playing live, he would avoid the use of mics, and was well-known for his powerfully loud singing voice, which could carry to the back of the Grand Ballroom.
Recently, one of Oakie's guitars--a  1963 Telecaster sporting a hand-painted pickguard--surfaced at the Aloha Stadium Flea Market in Honolulu, and it is pictured here: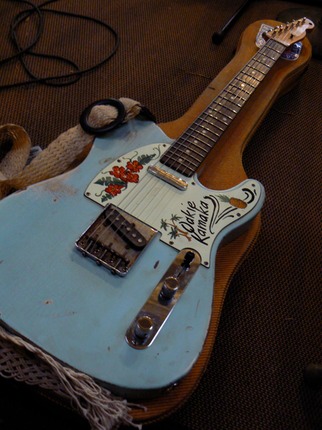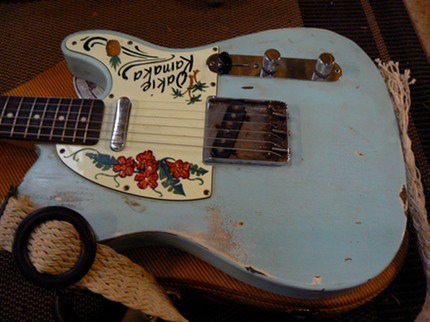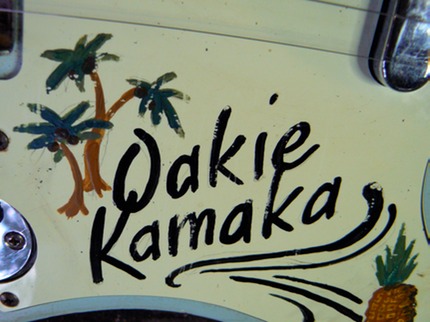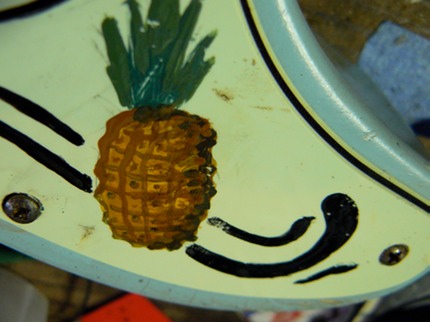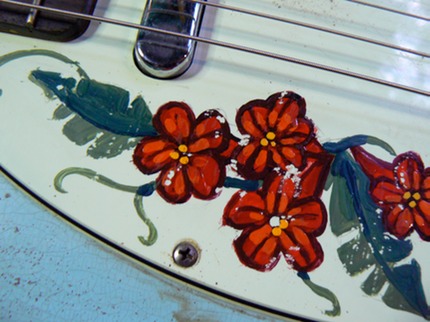 Here's one of the only known pictures of Oakie to exist, playing a Kamaka Pineapple uke--with the same Tele sitting next to him (note the drilled headstock)--while recovering from a bad motorcycle accident in 1968.

Same strap, too....!                          
Pretty cool!!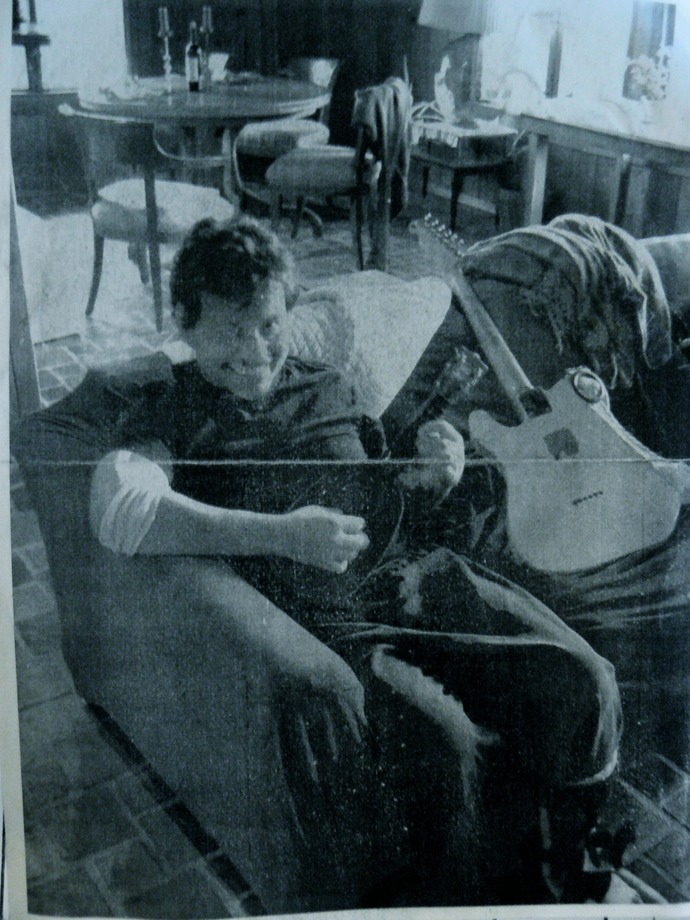 Close-up of the drilled headstock: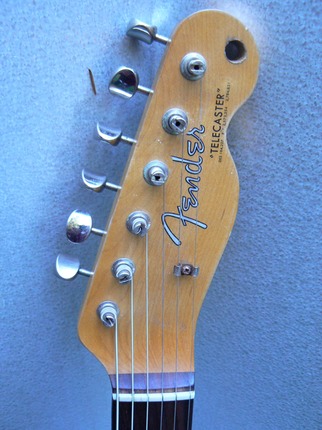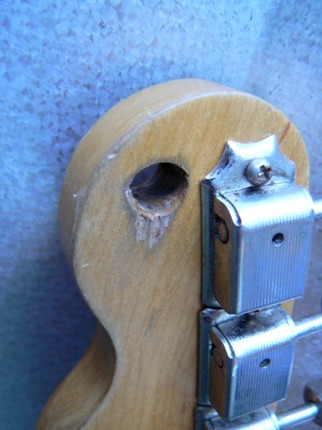 If anyone else has any information about Oakie Kamaka, I'd love to hear about it....

Email me...