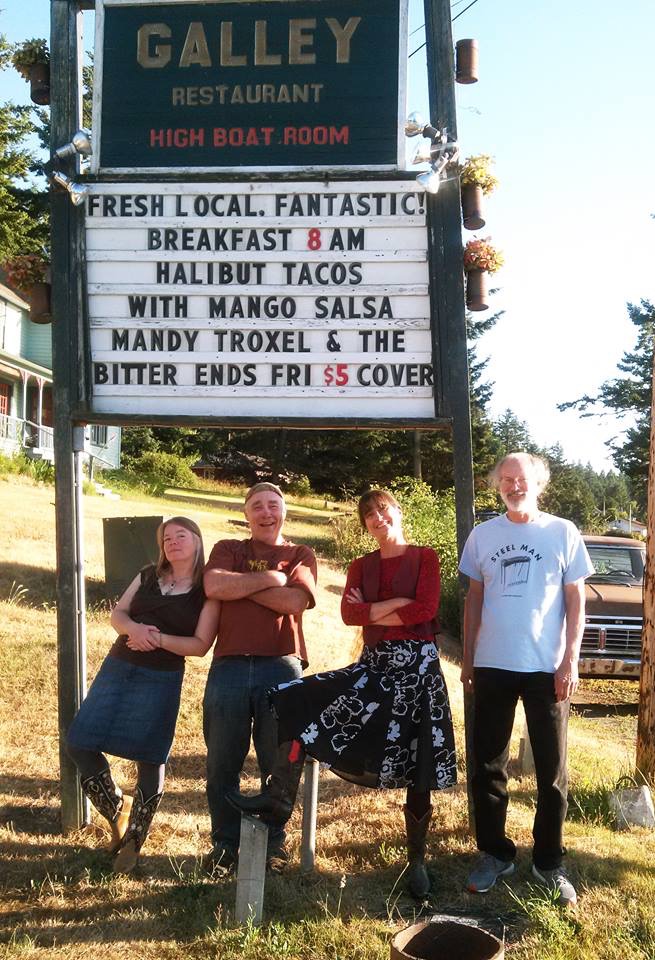 RadioFree Olga continues with a Podcast featuring the music created and recorded by local musicians living in the San Juan Islands….
And also visiting musicians to the San Juans...
This week we're playing some old and new favs...
Hear tunes from Mandy Troxel and The Bitter Ends (pictured), Tom Henry, The Splinters, Los Hombres Del Norte, Julia and the Dream, Donovan, John Reischman and John Miller, Devorah, Dave McGraw and Mandy Fer, Bill Cooper, Patrick Melvin, Miguel Villarreal, Kurtis Dengler, The Olga Symphony, Caleb Klauder and Reeb Wilms, and Martin Lund...
Enjoy!!