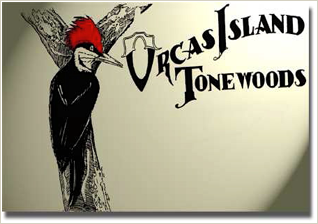 April 19, 2021...
For 41 years, Orcas Island Tonewoods has been milling woods for musical instruments...it's been a great run...
Today I turn 70, and it's time to call it a day...
I'll be filling existing orders, but not taking any new ones...
There's still a lot of wood here, so if you are on the island, drop by and have a look...
Thanks for all your support over the years...it's been fun...
Sincerely,
Bruce Harvie
Orcas Island Tonewoods
Email me...
Orcas Island Tonewoods
679 Roehls Hill Rd.
Olga, WA 98279
(360) 376-2747