I still have a *lot* of nice wood left over from 40 years of collecting--available for pickup here on Orcas Island, or shipped via truck…
No more UPS/USPS/FedEx for me.
Enough already.

A pallet is usually 4' x 4' x 4', and consistancy is the key…It's nice to dial in soundboard plates using one tree, for instance.

All prices are FOB Orcas Island, Washington.
Email me with any questions, or more detailed info about the wood.
Last updated 8/22/22...

———————————————————————————————————————————

Lot #106:  California Sitka cellos...
(See lot #107 below for more pics and description—same tree).
40 hand-split tops, maybe 10 requiring winging (8" on the face or so).
You'll also get wood for blocks and bars.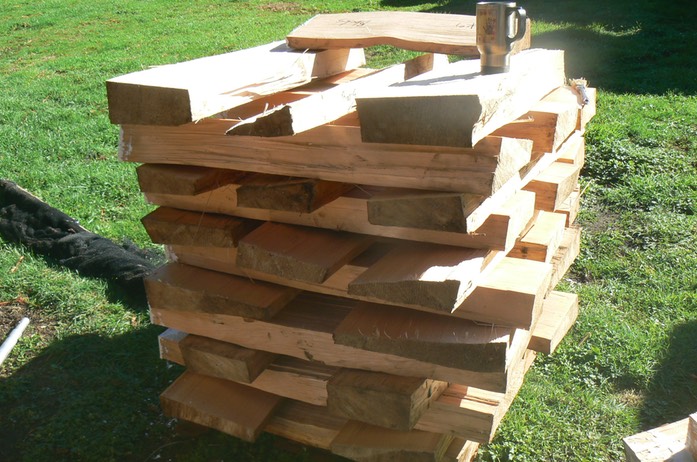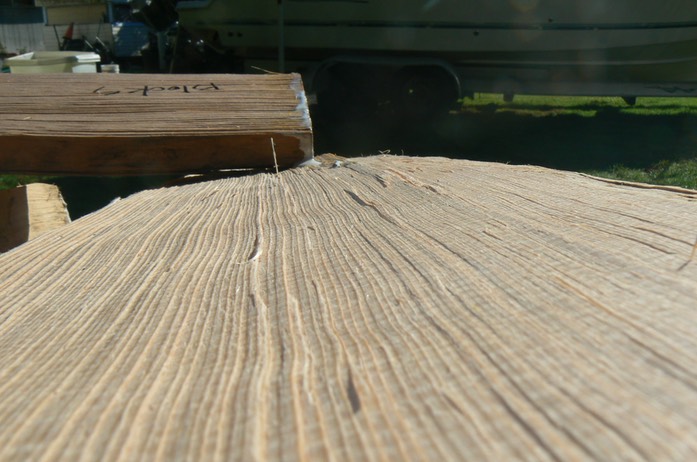 6000.00

BUY.

Lot #107:  California Sitka...
In over 40 years of cutting up Sitka logs, I have never even laid eyes on one from California.
Beautiful split, hard-to-the-fingernail, silky, with some curly figure to make it interesting.
The tree was off-center, so there are some tight grained billets and some wider grained.
Split out into 2.5"-3" billets.
40 archtop tops, plus lots of bracing.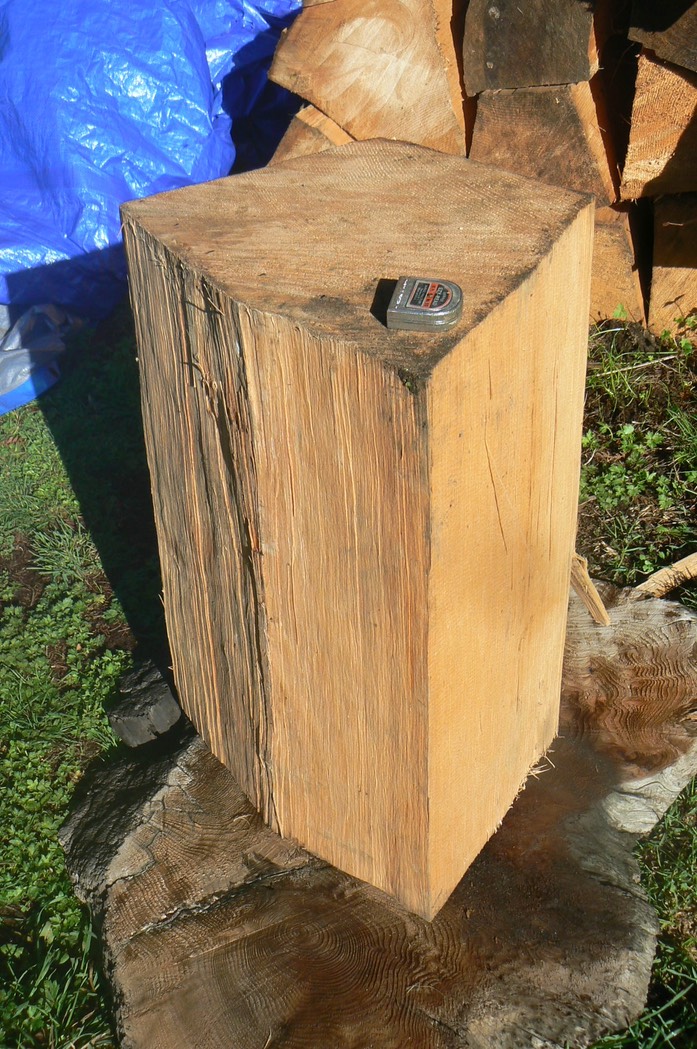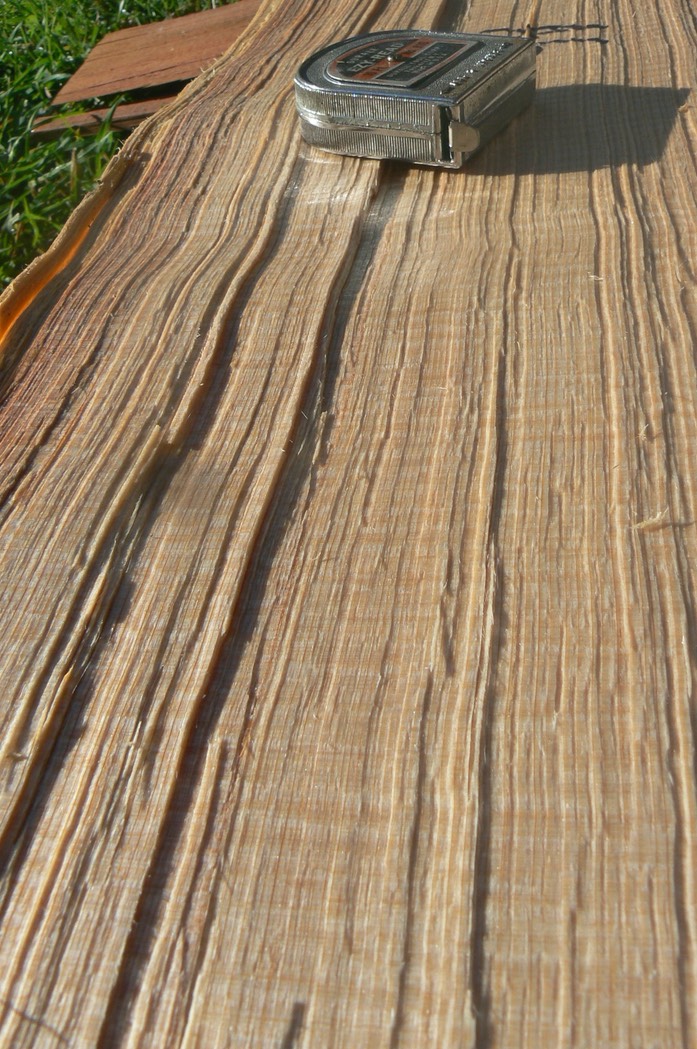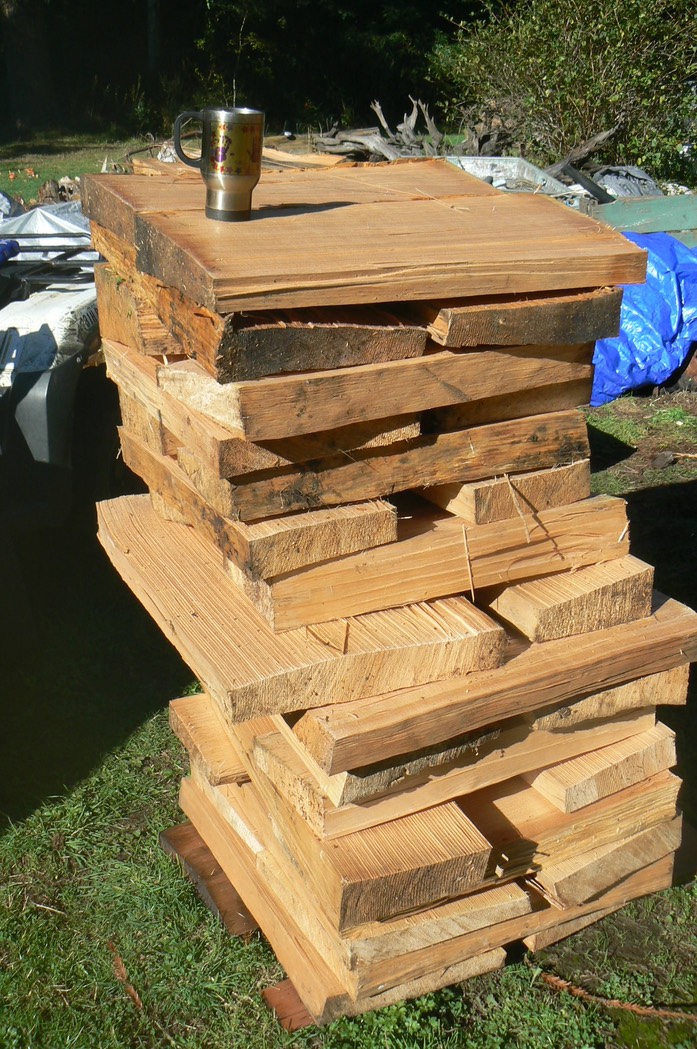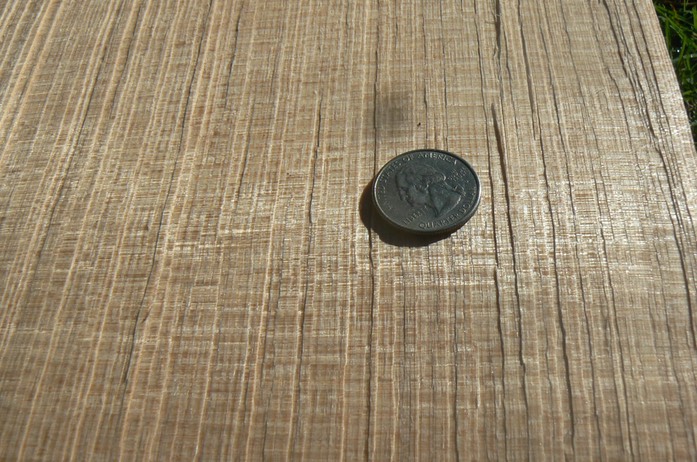 4000.00

BUY.


Lot #108:  200 sets for F5 mandolin, violin, or for resawing ukulele sets.15" x 5.5" x 1" (x2).
Medium figure--nothing psychedelic.
Scaled at 15 bucks per set.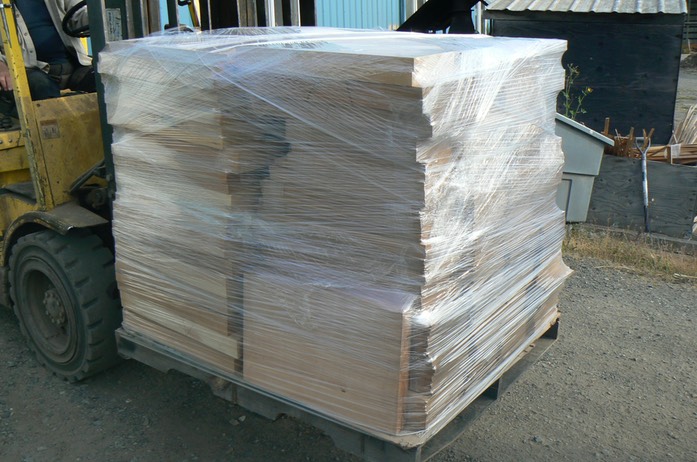 3000.00. 
BUY.

Lot #112:  Doesn't get any better than this...

Hand-split redwood billets for mandolins or dulcimers.
32-36" long, 6" wide on the face, very tight graining, hard-to-the-fingernail--just beautiful stuff.
Much dryer than most of the sinker redwood I've been running into lately--great for shipping.
Scaled at 130 mandolins--you'll get more.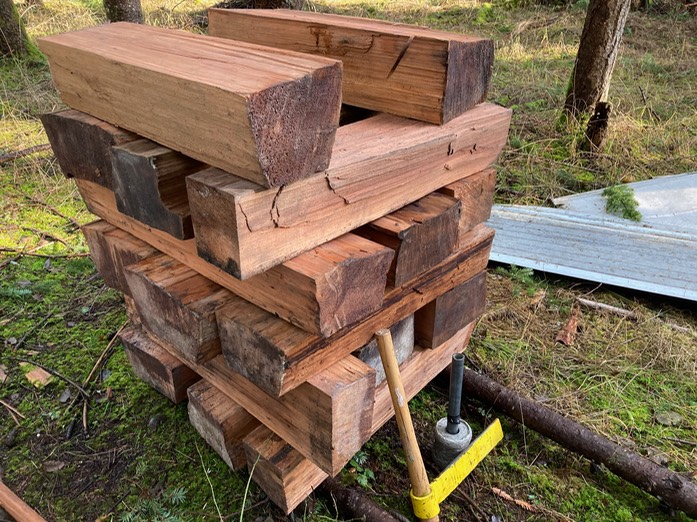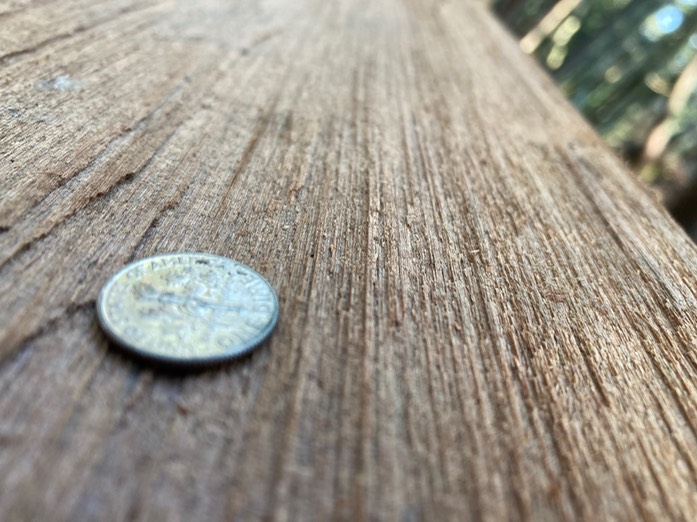 3900.00. 


BUY.



Lot #114:  An old pile of Sitka cello or archtop guitar sets…
The sets are 48" long, so you'll get 35 cellos plus a gob of nice one-piece violins…
Or, 65-70 archtop guitar sets…1.5" on the arch on each plate…

This is old wood…between 15-20 years old.  
Nice stuff.
Scaled as 35 cello tops…the violins go along for the ride...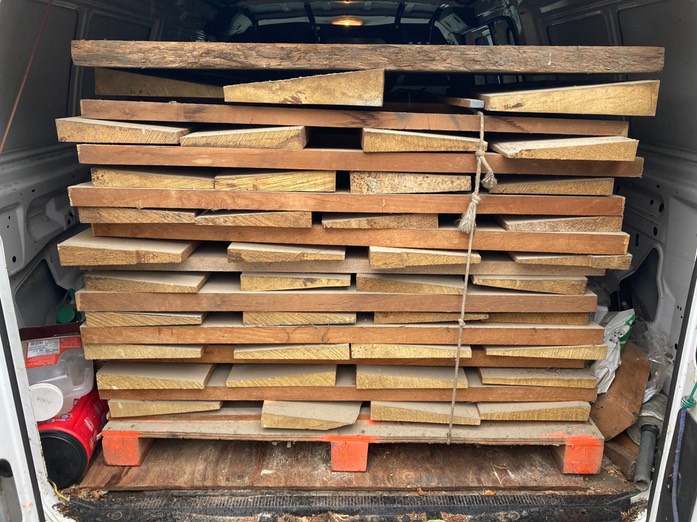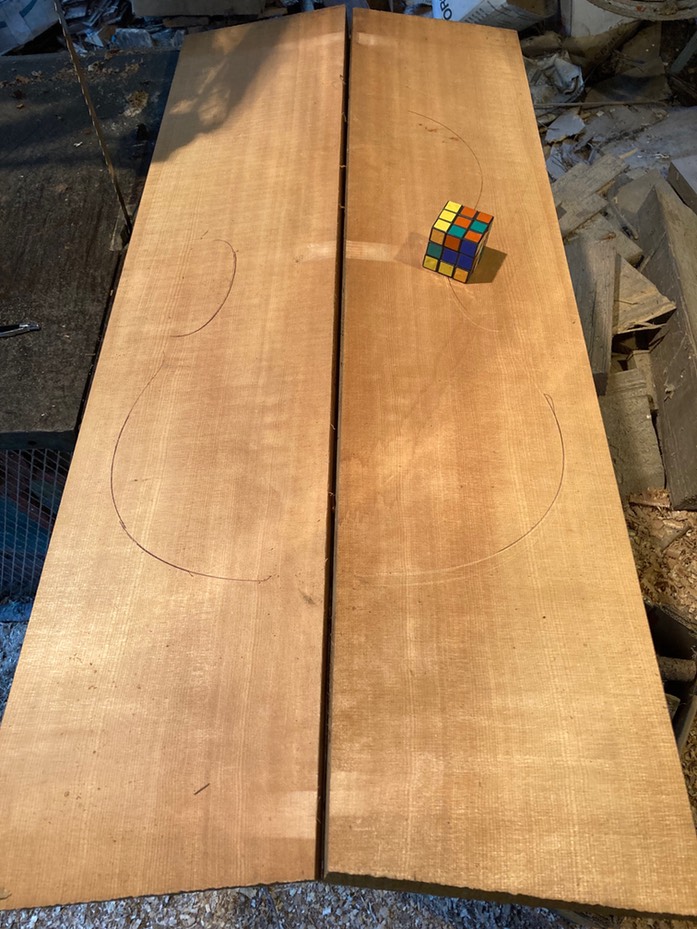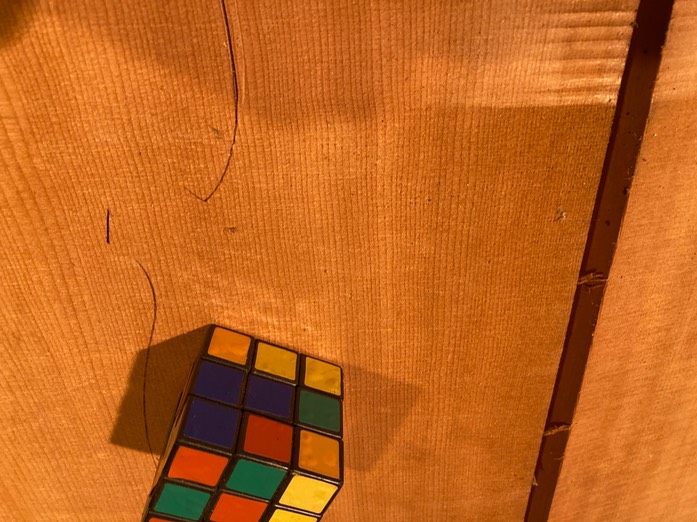 7000.00. 

ON HOLD.